One of the most common statements I hear patients make is, "I wish I could have straight teeth, but I don't want to have metal braces." We also hear, "I didn't wear my retainers, and now my teeth are crooked again. Can you fix them without putting braces back on?"
Fortunately, there has been a technological revolution in orthodontics, and we can now help almost everyone have a perfectly straight smile without metal wires or uncomfortable brackets. At Piney Orchard Dental, we can straighten your teeth, close gaps, and make your teeth more even using clear aligners.
How Piney Orchard Does Straight Teeth
Similar to Invisalign, we take 3D images of your teeth, and 3D print out a sequence of clear acrylic trays for you to wear. Each set of trays is designed to gently nudge your teeth a little more until they are in an ideal position. The trays are comfortable and completely clear. No one but you will even know you're wearing them, and you can take them out to eat and brush your teeth.
Unlike Smile Direct Club and other online tooth aligners, when we give you straight teeth at Piney Orchard Dental, I will closely monitor your tooth movement to ensure they are adjusting properly and the trays are not doing any damage to your roots or jaw bone. Additionally, we sometimes add invisible buttons or recontour your teeth to help them move faster and more predictably, which is something that Smile Direct Club cannot do.
Watch this video to see how it's done.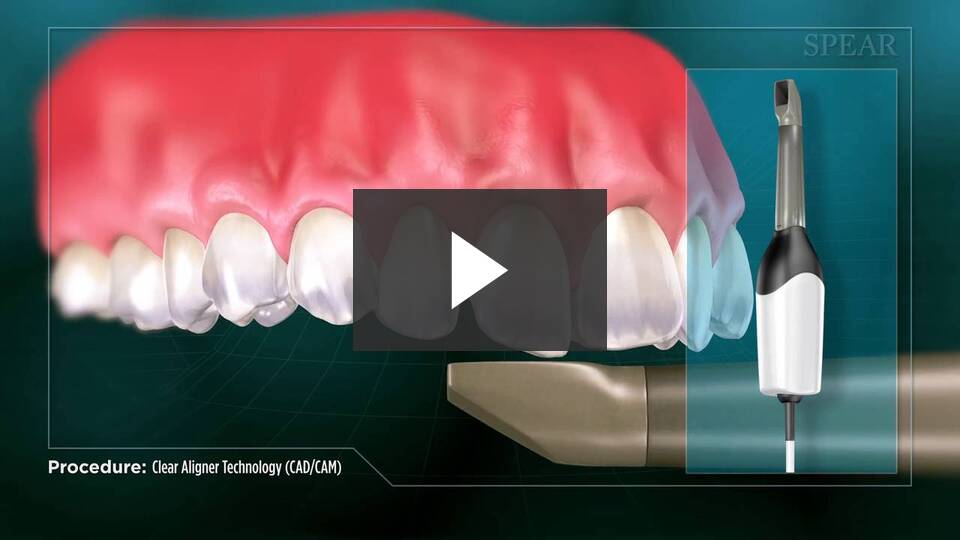 Clear Aligner Technology (CAD/CAM)
The entire process couldn't be any easier. You come in for a free consultation visit, during which we'll take some photos and the 3D scans. After coming up with a treatment plan, and a fair price, we'll 3D print your trays. If you just need relatively minor corrections, we can completely straighten your teeth in as little as 4 months. For more complex cases, or for younger children with significant overbites or underbites, we may make the decision to send you to an orthodontist. But we can fix most crowding and spacing problems at Piney Orchard Dental with our clear aligners.
Piney Orchard Dental can Straighten Your Teeth!
If you are interested in learning more, have questions, or would like to come in for a free consultation, please call us at 443-406-6884. If you have never been a patient at Piney Orchard Dental, we welcome you to also come in for a complete new patient exam and oral hygiene visit at the same time we do the aligner consultation. We look forward to helping your smile be as beautiful as ever.
*Note – This is original content entirely created and owned by Trevor Greene D.D.S., and cannot be used or copied by anyone without the written consent of Dr. Greene.